We live in a world moving at an enormously fast pace. We are asked to digest information constantly through email, advertising, radio, television, the list goes on. We often go hours or days without knowing the phase of the moon, which birds are currently migrating through our area, what our companion animals are feeling, or what our own natural and wild rhythm might be.  We can also easily lose sight of our deepest spiritual yearnings and our true connection to Living Spirit.
While our fast-paced life has certainly afforded us opportunity beyond measure, we must also be conscious of our deep and wild roots as natural beings living in a very intimate dance with Living Spirit and the rest of the natural world. Understanding how we dance through our days with these rhythms can truly change not only our own lives, but the lives of those who depend on us…every living being on this earth. I believe sacred connection to  Living Spirit, nature, and animals allows us to live more authentically, compassionately, and sustainably with ourselves and all of life on this earth.  It is to this work that I dedicate my life.
As humans, we have a deep and sacred responsibility to live on this earth in a conscious and eco-centric way.  Not only does this support others, but it allows us to walk our truest, most authentic path through our personal and professional lives. In service of this mission, I offer several individual and group programs grounded in Nature-Based Spiritual Arts , a methodology I've developed as an answer to our disconnected state of being.
What are Nature-Based Spiritual Arts? Nature-based Spiritual Arts are a compilation of activities; a methodology created to guide us as we we deepen our connection to the world around us and the world of spirit.
Deep connection to earth, animals, spirit – these are the components of Nature-based Spiritual Arts, and travelling through each of these areas allows us to break open our lives and live in a way that is authentic, fully engaged, and rooted in service to the larger community. Whether we are communicating individually with an animal, connecting directly with our Spirit Helpers, or participating in a large group workshop focusing on sacred nature connection, Nature-based Spiritual Arts form the foundation. Learn more about Nature-Based Spiritual Arts here.
My Story
I have come to this work through my own amazing, challenging, inspiring, confusing, hopeful, painful, and surprising journey into a deeper connection with the world around me.  My own personal journey to a sense of empowered, nature-connected spirituality is definitely a long and winding road…a road I still travel upon today.  I have gone through times of difficult confusion and emptiness, times of deep grief and despair for the world around me, as well as times of incredible peace, groundedness, and inspiration. 
I have been a professional spiritual companion and guide for more than 15 years, and am a lifelong follower of mystic and spiritual pathways.  I was born with gifts that have been developed and refined over many years.  My work is not about specific "techniques" but rather focused on listening directly to the world of spirit.  These are two different paths.  My passion is to walk/guide/assist others on their own unique journeys into their empowered spirituality and sense of deep and sacred connection with all life.
I grew up in Colorado and bring to my work a profound love and passion for Earth and every living being. Since childhood I have experienced a deep, personal, and communicative connection with the earth, the world of spirit, and the animals I encounter. As a child, I spent endless days exploring the Rocky Mountains and my first best friend was a dog named Jenny. Since then my life has been formed and enriched by my relationship with all of the life around me.
My work is based in not only my own spiritual journey, but also in my 25+ years as an environmental and humane educator, and my passion in research and academia. My work has teeth as I take my own experiences and dig into them more deeply via conventional and non-conventional methods. I have spent the last several years working as a professional environmental educator and naturalist, a spiritual companion and guide, and an animal communicator. I also mentor and teach graduate students. I am dedicated to exploring my own spiritual connection to life and have mentored extensively with Chris Davidson of Ancientways Center for the Shamanic Arts. I have passionately refined my natural ability to experience shamanic – style journeys, communicate with animals, and act as a spiritually-focused life coach, companion, and guide.
My environmental and humane education work includes teaching in the field, offering professional trainings and presentations, and conducting research on the connections of spirituality, animism, and empathy to environmental education. My research has been presented nationally and internationally and continues to be a strong focus for my work. I have vast experience designing programming and evaluating curriculum and was previously President of the Board of Directors for the Colorado Alliance for Environmental Education. Additionally, I volunteer my educational and animal communication services with local animal rescues on a regular basis. I would love to connect with you!
My pronouns:  She/Her/Hers
To learn more about me, and find a list of recent podcasts where I was a featured guest, please visit www.debmatlock.com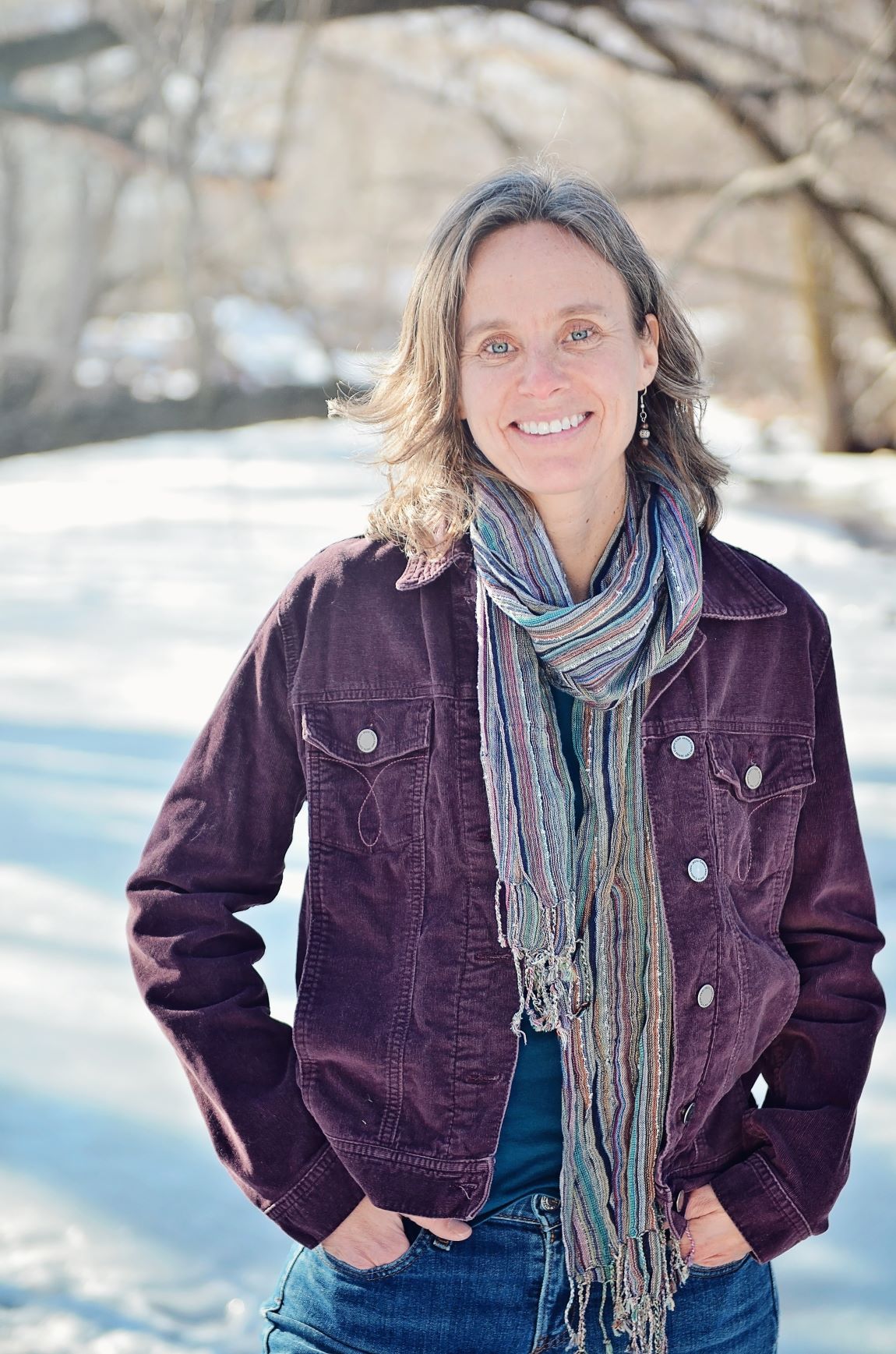 Credentials and Interests
Currently pursuing a Ph.D. in Environmental Studies at Antioch University New England, Research Focus: Integrating the more-than-human voice into Western culture.
Master of Arts in Environmental Education, Prescott College, Thesis title: Remembering the Dance: Reawakening Our Rhythmic Connection to the Earth through Environmental Education
Master of Science, Interdisciplinary Environmental Studies, Antioch University New England
Ecospychology Certificate, Pacifica Graduate Institute
Ecotherapy Certificate, Pacifica Graduate Institute
Certified Nature Retreat Leader, Mountain Coaching & Consulting
Certified Wilderness First Responder (NOLS Wilderness Medicine)
Certified Life Coach with Coach Training Alliance
Interests: Hiking, Dancing, Yoga, Nature Journaling, Reading, Herbalism, Gardening, Animal Welfare, Working with dogs
What are Nature-based Spiritual Arts?
The magic and beauty of the natural world is all around us no matter where we call home. So often, we feel we need to travel to remote wilderness areas or visit sacred places in other countries in order to find and nurture our own deep connection to nature and the world of spirit. While being deeply immersed in wilderness areas or exploring new lands can definitely be inspiring and life changing, I have developed Nature-based Spiritual Arts for the expressed purpose of enlivening, discovering, and nurturing our sacred connection with the wildly amazing earth, plants, animals, landscapes, seasons, and spirits that we live with each day.
From the depths of a crowded and bustling city to the rural countryside, birds sing, insects pollinate, plants grow – even through cracks in the concrete. No matter where we are on the planet, wildlife and humans share the sun, breathe the same air, and gaze upon the same moon. Sacred places exist literally everywhere; if only we take the time to notice. The miracle of life is impossible to escape. Nature-based Spiritual Arts practices enable us to remember our inherent way of being and relating on this earth.
Whether explored individually or in a group, Nature-based Spiritual Arts work allows us to take the journey of deeply and sacredly connecting to the places where we live, the spiritual world surrounding us, and all the life we share each moment with on a daily basis.  We will spiral through these steps (in no particular order): Connecting, Visioning, Dreaming, Journeying, and Serving.  Your journey will be uniquely yours…and authentically powerful.
Components of Nature-based Spiritual Arts:
Deep Nature Connection Work:
Nature communication
Connecting with the spirits of nature
Deep sensory awareness
Wild naturalist skills
Exploring personal wild relationships
Sacred nature journaling
Sense of place work
Multiple ways of knowing
Ecological identity work
Partnering with nature
Wild nature explorations
Expressive nature-based art
Tending to nature in authentic service
Deep Animal Connection Work:
Rekindling our animal selves
Animal communication
Rhythmic entrainment with more-than-human beings
Apprentice with wild animal spirits and rhythm
Tracking, animal sign, and animal wisdom on the land
Finding authentic ways to give-back to the animal world
Deep Spiritual Connection Work:
Connecting with Spirit Guides and Living Spirit
Explore a healthy relationship with ego and spirit
Nurture ways to obtain authentic, embodied spiritual guidance
Develop personal spiritual practices and ceremonies
Sacred journaling and art making
Sacred nature reflection and contemplation
Seek guidance and vision for your authentic path of service
Nature-based Spiritual Arts work is based around these listed components and is deeply individualized, authentic, and created with participation from the natural world and the world of spirit. No two sessions or workshops are the same. This work is not lineage-specific. Instead, it is born from the connection to nature wherever we are, honoring and deepening our individual experiences with the world around us. Nature-based Spiritual Arts do not take from other cultures, but instead have been born out of my own Earthwalk and the wisdom of the natural world and my Spirit Helpers.
My passion here is empowered spirituality. I want my clients to feel like they can do this work on their own; inspired by our time together and their own personal connections to life. There is a strong focus in this work on empowered spirituality – essentially helping people to feel they can relish, enjoy, nurture, and continue to develop their own deep and authentic spiritual connection to nature with or without continued support from me.
Another strong emphasis of Nature-based Spiritual Arts is on giving back. How do we support the natural world, the land, the animals, both domestic and wild, where we live? What do we need to do so we do not only take our own healing and inspiration from the land, but also work to conserve, preserve and support the needs of others outside our doors. Nature-based Spiritual Arts strives to be eco-centric in all aspects. It is a way of life.