Wild Rhythms Professional Nature Connection Training
Are you ready to weave your love of nature and your sense of the sacred into powerful and innovative work for your clients and communities?
Do you feel a deep calling to create your own signature body of work that weaves your suite of skills and modalities with your own unique flavor of sacred nature connection?
Get certified as a Wild Rhythms Practitioner while designing and launching your signature nature connection program sourced uniquely from your relationship with wild nature and the world of spirit!
If you are an educator, counselor, coach, clergy member, healer, or other holistic practitioner interested in creating your signature body of work focusing on your client's sacred connection to the wild natural world, then the Wild Rhythms Practitioner training series is for you.
The Wild Rhythms Practitioner training series will show you how to guide your clients in deep, sacred, transformational, and wildly personal nature connection work. You will be supported as you create your signature body of sacred nature connection work and explore advanced skills in Nature-based Spiritual Arts.
During these programs, we will…
Nurture your own unique and wildly personal, reciprocal relationship with the earth.
Explore ways to integrate your unique style of nature connection work into your offerings for your clients and communities.
Explore your abilities to communicate with animals and the natural world.
Deepen your relationship with your wild soul and the world of spirit so you can live fully from this place of connection and bring core Wild Rhythms practices to your life and, in turn, offer the same to your own clients and communities.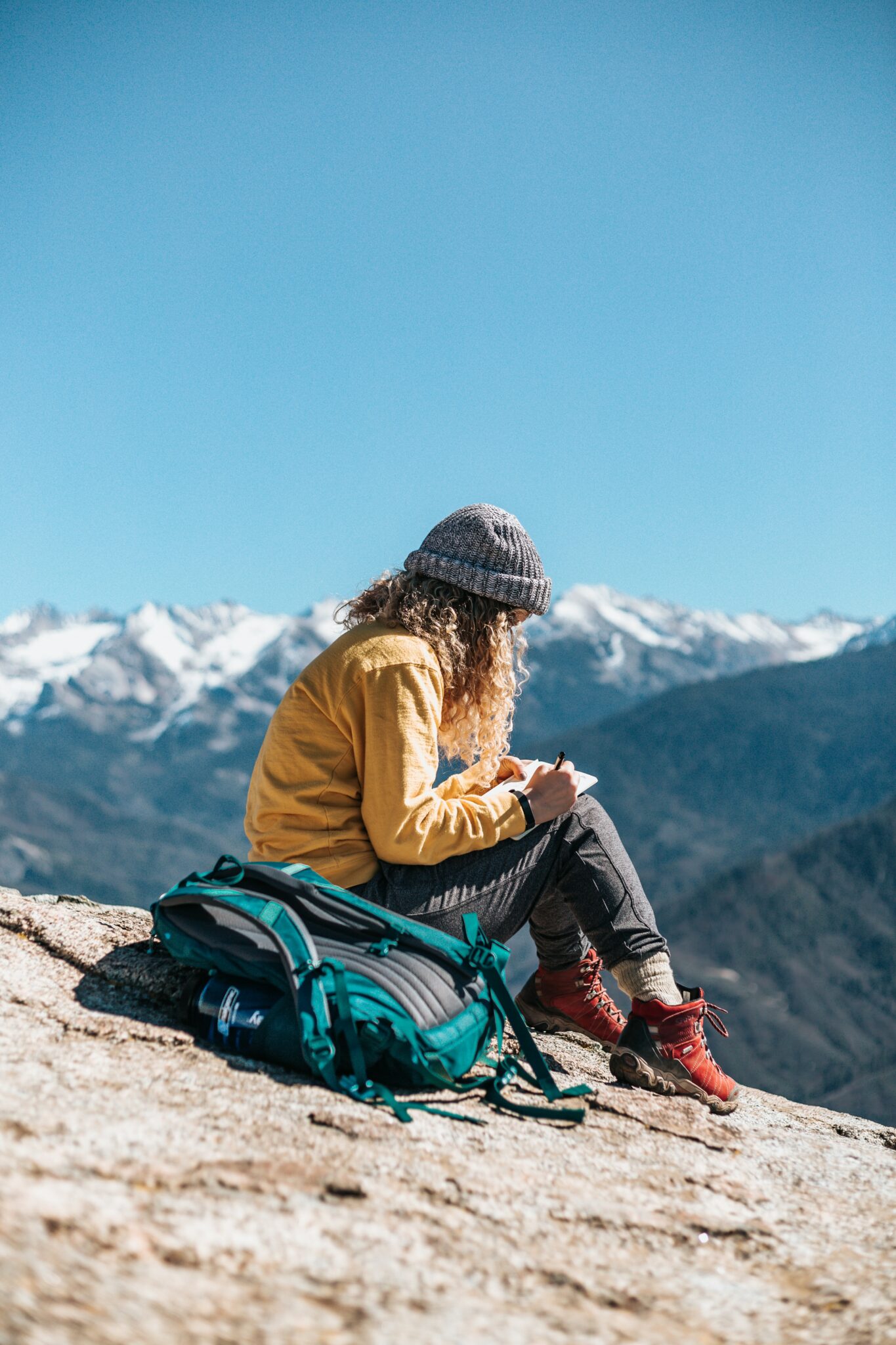 Wild Rhythms work is unique in that it has
both foundational principles and practices and the freedom to move within those and make the work your own
. This is different from most nature connection training and guide programs you will find.
You will learn essential skills, and there is also flexibility in that the practice shows up in diverse ways with different practitioners having different personal backgrounds and experiences. You will learn a process and orientation, which will likely result in different approaches for different people so that you can participate in your own way…
Without following a prescribed, cookie-cutter way of sharing your love of spirit and nature with others.
Without sacrificing your own deep connection to nature and the world of spirit in support of others.
Without feeling overwhelmed and inundated with directives about how you should bring this work to your clients.
And without taking from wild nature without giving something back in return.

What is Wild Rhythms work?
At its core, Wild Rhythms work is about creating a solid foundation in your own eco-spiritual journey, orienting yourself as a practitioner towards deep collaboration with the places where you work and the more-than-human voices inherent in those places, and creating unique offerings for your clients and communities from this place of awareness and connection.
To support your journey into your own deeply aligned signature body of nature connection work, I have created a series of training opportunities focusing on you, your spiritual connection to nature, and the work you want to bring to the world.
During these programs, I will offer you tools to support yourself and your clients, providing opportunities for transformation, growth, and healing…and doing it from a place of deep grounding in your own practice.
Certified Wild Rhythms Practitioner Training – Create your signature body of sacred nature connection work to offer your clients and communities the opportunity to heal, grow, and deeply engage with the wild, natural word…all while growing your business, deepening your connection earth, and spirit, refining your professional nature connection skills, and becoming certified as a Wild Rhythms Practitioner.
11-month, experiential cohort-based program
Individualized support for a personalized experience
The next cohort begins in February 2024
Program details will be available in December 2023
Annual Wild Rhythms Practitioner Retreat – Experience and embody advanced facilitation techniques, field-based experiences, and deep community with other Wild Rhythms Certified practitioners to expand and elevate your eco-spiritual journey and your nature connection work with your clients.
In-person, 3-day retreat in Colorado USA
Next retreat- June or July, 2024 (specific date TBD)
Prerequisite: Certified Wild Rhythms Practitioner Training graduate or current participant

Advanced Wild Rhythms Practitioner Apprenticeship – Deeply root, expand, and explore your own eco-spiritual journey as it relates to your signature nature connection work for your clients. As a Wild Rhythms practitioner, continuing to develop and engage in your own journey is foundational to keeping your work with clients vibrant, alive, and ever-growing. This private, year-long intensive apprenticeship will build on your experiences in the previous Wild Rhythms Practitioner trainings and will support you on your life-long eco-spiritual journey.
Application required, custom-designed program
Limited space available
Prerequisite: Wild Rhythms Certified Practitioner Training. It is highly encouraged that apprentice applicants participate in the Advanced Wild Rhythms Practitioner Training Retreat training as well.
Gabriele Seewald, Taipei, Taiwan
"The (Wild Rhythms) Practitioner Training helped me to clarify my place in this whole conversation of a more beautiful, sustainable world. It provided me with concrete and really useful resources for my retreats and workshops and in general for how I want to offer my sacred work in the world. It brought to even greater awareness the fact that there are so many ways and meanings of the sacred and of nature connection. We had a rich and truly helpful exchange between participants in the live group calls that helped me to clear things I was chewing on with regards to specific projects I am working on. It was perfectly synchronized with where I am at in my personal and professional life and hence I intuitively knew it was right for me right now, and it completely exceeded my expectations as to what I could receive from this course, especially in relation to my work in sustainable development.
Mary Ann M. Colorado, Wild Rhythms Practitioner Training (Level 1)
"I felt like this course provided the inspiration and motivation I needed to finally jumpstart my work! Deb is a great mentor who is so passionate and dedicated to this important work and to her students."
Course Participant, Wild Rhythms Practitioner Training (Level 1)
"This really was my first step towards even thinking about how I may bring nature work into my dance and therapy practices, and Deb was a solid, supportive and inspirational guide all along the way. Over the weeks we connected, there were moments of deep excitement and inspiration as well as fear and doubt, but no matter what it was I always felt safe to bring that back to Deb and the group. For that I will always be grateful because it helped me to not give up and gain the courage to put out my first nature offering! Fingers crossed, and thank you. "
Jennifer Tuuk, MSW
"I absolutely loved this nature connection for professionals course with Deb.  When she advertised it, I knew right away that is was for me.  I recently launched my own business,  but I am still in the process of figuring out what programs to offer and what it looks like to run a business.  This course helped me brainstorm ideas and gave me so many resources that I can't wait to dive into.  It also gave me a sense of community connecting with other like-minded individuals passionate about our sacred connection to nature.  Deb is genuine with so much to offer this world, and I'm excited to take more of her courses in the future!"
Program Participant, Fall 2020
"I love the nature connection practitioners course and I found everything about it valuable.  Deb's expertise is clearly communicated and generously shared.  Her light, easy-going manner makes every session a pleasure to attend."
Program Participant, Fall 2020
"Deb is responsive, reflexive,  and attentive in this work and how she is a teacher facilitator.  She brings a depth of experience to this work and continually shares the expertise while weaving in any new threads that come her way to further this tapestry of learning." 
Janice Mason Steeves, Workshops in Wild Places
"Deb's nature connection practitioner's workshop helped give me a deeper grounding in teaching nature connection workshops.  I use nature connection exercises with artists to help them deepen their relationship to the earth and from that connection, to create abstract paintings based on their feelings for the land.  This workshop helped me understand my own love of nature." 
Participant, Fall 2023 Cohort
"When I joined the Wild Rhythms Certified Practitioner course with Deb Matlock, I felt reasonably acquainted with Nature Connection literature. Still, Deb's course introduced me to several resources and perspectives I hadn't come across before. The small group setting was one of its strongest assets, creating a comfortable environment for everyone to share and connect. Deb's consistent provision of articles, books, and materials consistently added value to our sessions.
What truly stood out for me were our one-on-one interactions. Deb is a veritable reservoir of knowledge and experience, always presenting material that piqued my interest and resonated with my journey. She seamlessly transformed from a guide to a fellow traveler, allowing me the time and space to explore my own process. While I commenced this course with a set direction in mind, Deb's guidance allowed me to delve deep, realign, and embark on a path I hadn't envisioned initially. This change in direction, supported by Deb's guidance, was both surprising and fulfilling.
Today, as I stand on the other side, I am filled with gratitude. I am more connected, more rooted, and surer of my path. I wholeheartedly recommend Deb Matlock and the Wild Rhythms Certified Practitioner course.  This course is a thoughtful blend of knowledge-sharing and personal exploration, which I'm glad to have experienced." 

Are you ready to get started on your journey?
You can absolutely create your beautiful, transformational, and unique signature body of work exploring deeply spiritual and earth-centered connection to nature!
Your clients need your work.
The world needs your work.
You need your work.
Let's go!