Coaching, Teaching, Mentoring
Since 2003, Deb has been offering spiritual coaching, mentoring, and workshops through her business, Wild Rhythms, LLC.  Please visit the Wild Rhythms website to learn more.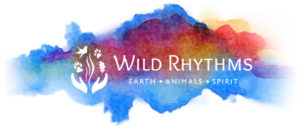 Additionally, Deb is an Associate Faculty and Graduate Mentor for graduate students at Prescott College in Arizona.  Prescott College offers a low-residency Master of Arts program which affords students the opportunity to engage in student-centered learning.  Deb primarily works with students interested in environmental education, sense of place, and spiritual connection to the earth, as well as students interested in humane education and multi-species viewpoints.  Deb is always happy to talk to potential Prescott College students. Please see the following link for more information about her work at Prescott College.